Prof. Dr. Nizamettin AYDIN
Yildiz Technical University/Turkey
Dr. Nizamettin Aydin, who is a senior member of the IEEE, received B.Sc. (1984) and M.Sc. (1987) degrees in Electronics and Communication Engineering at Yildiz Technical University, Turkey, and a Ph.D. degree in Medical Physics (1994) at the University of Leicester, UK. He worked in the Department of Clinical Neurosciences at Kings College London and the Division of Clinical Neuroscience at St George's Hospital Medical School as a Research Fellow between 1998 and 2001. He was a Senior Research Fellow in the Institute for Integrated Micro and Nano Systems at the University of Edinburgh from 2001 to 2004. In 2004, he was appointed as a head of the Computer Engineering Department and in 2006 he founded Software Engineering Department, both at Bahcesehir University, Istanbul. He is now with the Computer Engineering Department and serves as the head of the department at Yildiz Technical University, Istanbul. He was awarded the IEE the Institute Premium Award for 2000/2001. His research interests include time-frequency and time-scale analysis, physiological measurements, Doppler ultrasound, DSP, SoC design, bioinformatics, wireless communication, and scientific computing.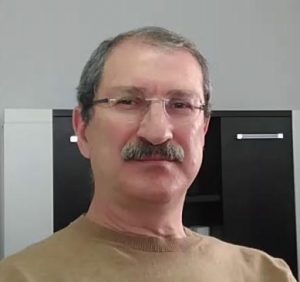 Assessment of Male Dependent Infertility – An Application of Artificial Intelligence and Computer Vision
Infertility is a disease of the male or female reproductive system defined by the failure to achieve a pregnancy after 12 months or more of regular unprotected sexual intercourse (WHO, 2018). Today, infertility has become a common problem affecting approximately 20\% of the world's population. Infertility can be caused by male or female factors. The diagnostic process for infertility is different for men and women. When diagnosing infertility, the reproductive cells of men and women are examined separately. In the diagnosis of male infertility factors, analysis of sperm cells is carried out under certain conditions in a laboratory setting. When analyzing sperm cells, three important features of sperm are used: morphology, concentration, and motility. Sperm analysis can be done visually by doctors or by using computer-aided sperm analysis systems. The importance of computer-assisted analysis is increasing day by day because visual examination gives different results from person to person and is costly. On the other hand, computer-based expert systems are more consistent and reliable. However, they are not available in many laboratories because they are very expensive. A better solution is to adopt a hybrid expert system that combines the computerized analysis and the visual evaluation environment to eliminate the disadvantages of both approaches. The approach employs concepts from computer vision, artificial intelligence, image/video processing, and scientific computing. Performances of several approaches are evaluated by using sperm morphology datasets (SMIDS, HuSHeM, SCIAN-Morpho, MHSMA).